Robert Krenza, CEO of BlackWolf Consultants, on transformational leadership.
Great leaders and teams arise from every industry, job title, gender and culture. True leaders and high-performing teams are united by a deep desire to make an impact on the world and a willingness to begin by looking inward. BlackWolf's CTLA™ program is designed to cultivate great leaders and unstoppable teams.
BlackWolf will guide you and your team on a journey to transformational leadership from the inside out. This work will elevate your personal and professional life, solidify your team and contribute to the overall success of your organization. CTLA™ combines interactive learning programs with small group and one-on-one coaching to achieve the desired outcomes.
This work will not only elevate your professional life, but will also transform your personal life. Solidifying your team's effectiveness and contribution to the overall success of your organization, permeates into your personal relationships, transforming the leader as a whole.
The CTLA™ Program timing is customized to meet the needs of the client. A client can choose to go Section by Section (2-3 month intervals), or book the whole program (4 sections total) to take place over a 9 to 15 months period. Through our flexible online curriculum, resources and guided practices, you will gain insight into your current belief system, explore the power of your internal dialogue and acknowledge the profound empowering or disempowering influence your conscious and unconscious beliefs have on your outcomes. This program engages each participant in authentic communication and leads them to consciously choose to rise up as a transformational leader and high-performance team.
While not always easy, you'll find the process highly inviting, collaborative and energizing. And as you transform individually, you'll also transform your career, help ignite your team's performance, and gain courage to contribute to the world in new and powerful ways.
We measure CTLA success holistically. We look beyond just performance to the positive impact you, your team and organization have on humanity, society, and the environment.
If you are ready to live with passion and purpose… if you are willing to deeply examine your core values and belief system…if you are ready to engage in the inner work that will build resilience and resolve…if you welcome full ownership of your life… if you are ready to choose empowering beliefs and live in a state of expansion and courage…then CTLA is for you.
We seek partners to change the world. Join us.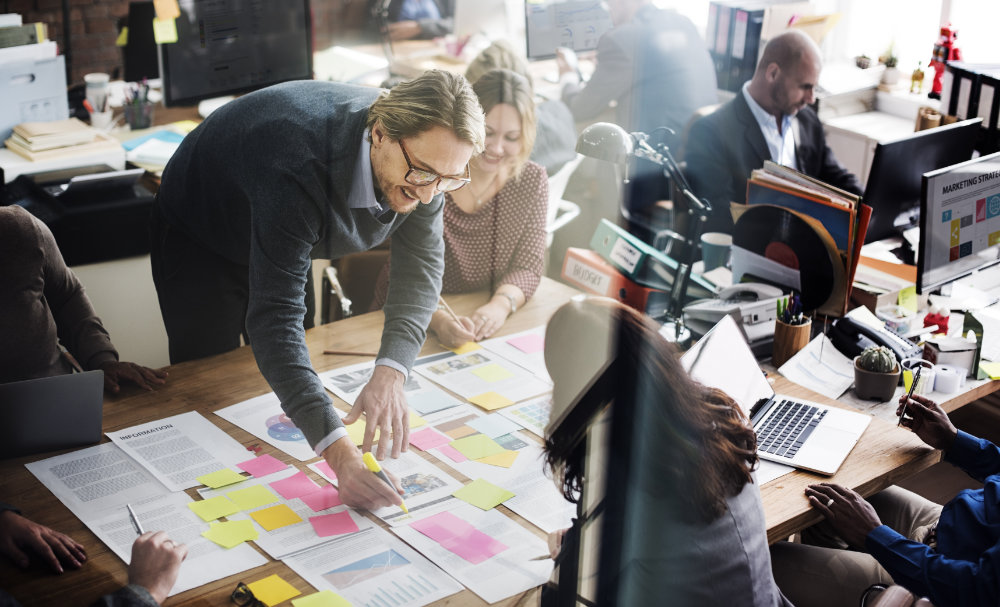 WHAT CAN YOU EXPECT FROM THE CTLA™ EXPERIENCE?
Our Collaborative and Transformational Leadership Acceleration (CTLA™) curriculum draws its content from 25 years of BlackWolf Consultants' direct experience with leaders, distilling and integrating high-leverage leadership mindsets and behaviors to generate collaboration and transformation.
You access our program content through an online learning portal that contains multiple modules delivered in four sections. You are facilitated through an interactive, in-depth analysis of Personal Leadership, Interpersonal Leadership, Team & Organizational Leadership, as well as an Integration & Leadership Development Blueprint Section. You will experience:
A flexible, supportive multimedia e-learning environment that includes video, written summaries, resources, practice guides, and provocative inquiries that drive deep reflection;
The ability to learn when and where it's convenient, according to your learning style, with no travel or rigid schedule required;
Collaboration with a Facilitator and a small group of four leaders who comprise your Leadership Learning Group (LLG), sharing your journey, contributing insights and building long-term partnerships grounded in common experience, belief and perspective;
LLG blended coaching calls throughout the program, combined with one-on-one coaching at pivotal inflection points;
Creation of a Final Leadership Presentation to anchor your individual learning and personal commitments, as well as declare the commitments you are making to your team for collaboration and contribution.
Corporate CTLA™ Online Leadership Course Includes:
Personal Leadership
The leadership journey starts with you. Personal leadership explores your values, empowering beliefs, accountability, responsibility, and your emotional self-leadership.
Interpersonal Leadership
Following inward reflection, we turn to the external interpersonal world and cultivate relationships by embracing trust, purpose, vision, commitment, vulnerability, & empathy.
Team and Organizational Leadership
Now bring your evolved leadership talent to the Team perspective! Embody shared vision, collaboration, inspiring to transform, breakthrough decisions and resonance.
Integration & Leadership Development Blueprint
Integrate, unite and execute! Receive coaching and work on clarifying your leadership vision and purpose. Comple the program with the whole team presenting their leadership blueprints to each other.
24 Modules: (6 Modules per 4 Sections)
Each Module Includes:
Online Content Presentations for each module and 'Action-Power' Questions
1:1 Coaching Sessions with a Senior Level Executive Coach per Section
Facilitated Small Group (3 to 4) Leadership Learning Group Calls per Section
Team discussion forums throughout the program
End of Section Shared Learning & Virtual Retreat VCs
Final End of Program Cohort VC to present their leadership blueprint and anchor individual and team commitments to their ongoing leadership
These Modules cover the following:
Responsibility as Your Operating System
Discipline of Vision
Discipline of Accountability
Transformational Communication
Discipline of Generating Clarity
Discipline of Relational Leadership
Are you courageous?
The current pace of change in our world is calling to be met by courageous, resilient leaders who are equipped with a clear understanding of who they are, their strengths and weaknesses, gifts and talents and that they take 100% responsibility for their choices, actions and words.
CTLA™ is an online leadership course where anyone can unlock and activate his or her leadership potential. Our purpose is fundamentally contributing to others.
Get a taste of CTLA™ by watching the first video lesson in the program for free:
Module 1: Responsibility and the Power of Choice
GET STARTED WITH CTLA™
CTLA™ is a fully facilitated, impactful, 100% online leadership course ideal for High Potential Leaders, at an affordable price. This program is designed for companies that are ready to invest in their High Potential Leaders. CTLA™ serves as a complementary product for organizations who see coaching as a beneficial investment to building a "whole" relational organization.
CTLA™ – can be started with just a 3 month commitment for Section I. The full program is a 9 or 12 months long. It is facilitated by a Senior BlackWolf Coach and is composed of Online Module Learning, One-on-One Executive Coaching, Leadership Learning Groups, and Team Virtual Retreats. This is a blended learning leadership program for teams who see that transformation is essential to be a courageous, conscious, and wise leader.
We recommend it for a Senior Leaders and their Teams who see that transformation is essential to being masterful, courageous, conscious and wise in how they think, feel and behave.
The quest to become a great leader begins with an exploration of your inner world.  What is needed for you to know yourself? What do you stand for?  What thoughts and beliefs drive your behavior?  Who did you come here to BE this lifetime?
Looking for a shorter program for your team?
Our 2-day Collaborative and Transformational Team (CTT™) sessions are virtual culture-building workshops where we meet 1:1 with your team members and fast-track them to recognize their individual and collective strengths and weaknesses, blind spots and dysfunctions, and the path toward team transformation.
WHAT OUR LEADERS ARE SAYING…
"I learned that I gained much more trust, support, and connection when I share my failures and fears rather than when I share my successes. Yes, it is taking a risk, but in the long run, it always works."
– Global Supply Team Member
"I am working on developing Active Listening, and now I can see the impact it has on me when another person doesn't listen. It's powerful!"
– Global Supply Team Member
"Sharing our insights is so powerful and it opens the door for the other to do the same; especially if this door is opened by my curiosity and giving more of myself."
– Global Supply Team Member